Why Queen City Elder Care?
Caring Super Star Agency Award 2019
QUEEN CITY ELDER CARE is pleased to announce it has been selected as a "Caring Super Star Agency of 2019" for service excellence in providing in-home care to seniors. Queen City Elder Care earned this award based on client ratings and reviews on Caring.com, a consumer-based website dedicated to families with aging loved ones.
Queen City Elder Care was named a "Caring Super Star Agency of 2019" for earning the Caring Star Agency award in the last three (3) years. There are only 48 agencies nationwide who are Caring Super Stars of 2019.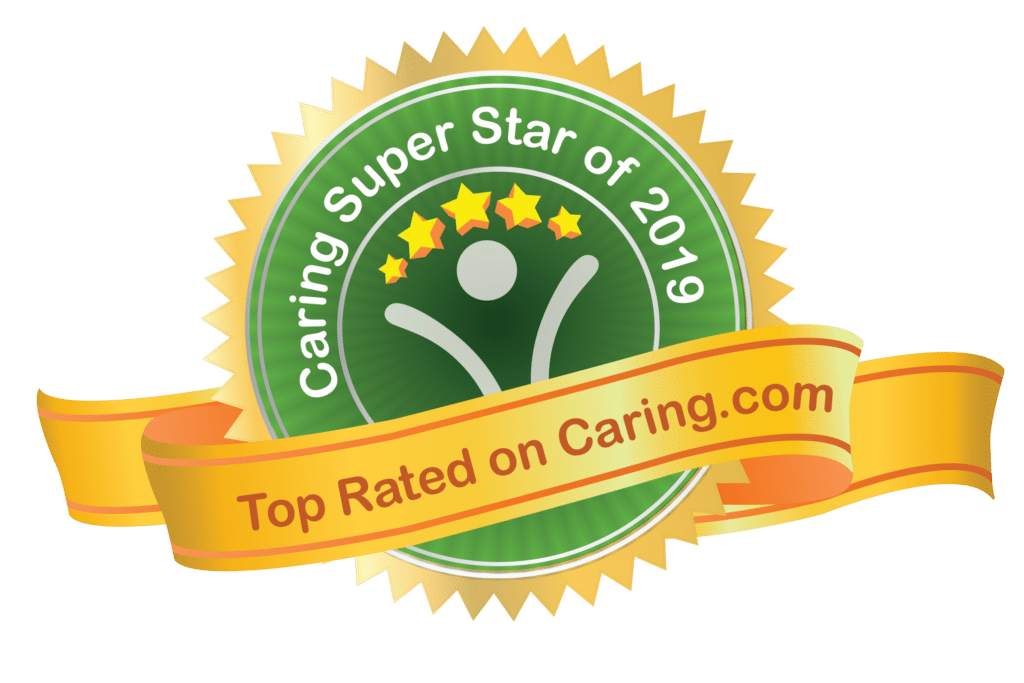 Queen City Elder Care Culture
Local and independent is better for you.  We believe that being the best is more important than being the biggest, so we do what we need to do to surpass the expectations of the clients, families, and health care providers we serve in the community.  Queen City Elder Care is the antidote to large, impersonal, national home care companies and franchises.  To us, it's personal.
Queen City Elder Care Experience
The owners, Michele and Mark Vollmer have been serving in the health care industry since 1989, including working their way up to executive positions with the largest hospice company in the world.  The owners have personally experienced having aging parents that require ongoing assistance in the home utilizing outside caregivers and everything that entails.  Using this experience, they have been able to build a compassionate and dedicated organization from the ground up to include the things that ensure better care transitions, better care experiences, and better outcomes for everyone involved.  We're unique in that the owners of Queen City Elder Care are involved in the day-to-day operations and they have the flexibility to quickly make decisions to improve client care and adapt to the ever-changing needs of our clients' families.
Queen City Elder Care Staff
We fully believe that our staff is the most important aspect of our organization and that is why we hire the most qualified and compassionate individuals in the industry.  We treat them with the respect and dignity they deserve, we pay them at the upper end of market scales, and we provide them with the education, support and resources they need to fulfill their roles and love their work. This is why our care is second to none.
Unique Screening Tools
We know our employees have what it takes because, before they are hired, each applicant must complete an online pre-employment psychological assessment.  This unique technology is able to assess whether or not an individual meets or surpasses established industry benchmarks for successful, reliable, and compassionate caregivers and it can also help identify individuals with the potential to put loved ones at risk.
We diligently check personal references and require each employee to pass a drug test and a fingerprinted criminal background check.   All employees are fully bonded and insured.
Queen City Elder Care goes above and beyond the industry norm for background checks.  Watch this short video to find out more:

Get Help with Info & Pricing