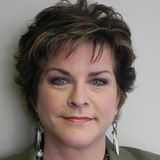 Michele Vollmer C.D.P.
Co-owner / Managing Partner
Michele Vollmer is a visionary leader who is perpetually searching for ways to improve, so to remain at the leading edge of the home care industry.  She has served in the healthcare industry since 1989, including pharmaceutical and home health sales, as well as hospice sales and sales management.  Michele co-founded Queen City Elder Care after experiencing home care services being provided to her mother, who lives in Florida.  Being unable to visit her mom on a regular basis, she had to rely on the agency to update her regarding her mother's health.  Having dementia, and a tendency to wander, her mother needed constant supervision to ensure her safety even while living in an Assisted Living community.  Her father, who also lives in Florida, survived a stroke about eight years ago and he and his wife have been dealing with the daily challenges of his physical limitations due to his hemiparesis.  It's from these experiences that Michele decided to expand the services being provided by the hospice she and her husband owned and operated to include non-medical home care services.  Queen City Elder Care specializes in Alzheimer's and dementia care, the most difficult symptoms to effectively manage over an extended time due to the progressive nature of the disease.  After divesting from the hospice in 2013, she now focuses exclusively on making Queen City Elder Care the best home care agency in the greater Cincinnati area.  She handles the day-to-day operations, training systems, and the online marketing.  Hailing from Florida originally, she attended the University of Florida, studying to become a dental hygienist and later Nova Southeastern University studying business management.  Michele has always been interested in how nutrition impacts an individual's health and wellbeing and she is currently working on her certification as a nutritional therapist.
Michele is a Certified Dementia Practitioner.
Mark Vollmer M.B.A, C.D.P.
Co-owner / Partner
Mark Vollmer is the co-owner of Queen City Elder Care and performs the outside sales and finance functions of the company.  He has over 25 years of healthcare industry experience including sales and sales management in home infusion and hospice services.  He also was the owner of a home medical equipment store and two hospices, after working for the largest hospice in the country for 11 years, serving as the Senior Vice President of Business Development the last six.  He earned a Bachelor of Science in Journalism degree from Ohio University and a Master's in Business Administration degree from Amberton University in Dallas, Texas.
Mark is a Certified Dementia Practitioner.
Sallie Funk, C.D.P.
Certified Dementia Practitioner
Director of Client Services
Sallie Funk, is the Director of Client Services for Queen City Elder Care.  With over 20 years of experience in providing hands-on care as well as training and managing caregivers, she ensures the quality of care is consistent and exceptional.  Prior to joining Queen City Elder Care, Sallie had worked in skilled nursing facilities, assisted living communities and independent living communities with experience in wound care and mental health.  She had also worked as an independent care provider.  Specialization in Alzheimer's and dementia care has now been added to her ever-growing list of accomplishments.  Sallie loves her work and it shows, with Queen City Elder Care earning the Caring Star Agency award from Caring.com based upon customer reviews of the service she and her team provide.  Always looking for the best way to connect with our clients and their families, she is in daily contact with all caregivers, ensuring that she is informed about any changes to our clients' conditions.  Sallie is from Cincinnati and after living in Florida for a time, decided to return home to practice her craft and we're sure glad she did!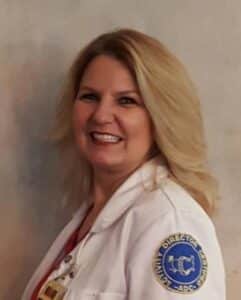 Kim Weber A.D.C., C.D.P.
Director of Activities
Kim Weber is a Nationally Certified Activity Director through the National Certification Counsel for Activity Professionals (NCCAP). She is a long-standing member of the Cincinnati Activity Professional Association where she has served on the board in various roles spanning from 1990 through 2016.  Kim is currently on the CAPA Membership Board.
Kim has experience as an Activity Consultant for long term care facilities and has overseen the MEPAP Practicum for many activity professionals throughout her career.  She is also a member of the Resident Activity Personnel in Ohio.
Being on the Greater Cincinnati Alzheimer's Association Symposium Planning Committee in 2016, Kim helped to bring awareness to the role of activities for those caring for and working with those diagnosed with Alzheimer's disease and dementia.
With over 28 years of experience in geriatric care, including working in long-term care and hospice, she has worked for Michele and Mark since 2008 and Queen City Elder Care since 2012.  Kim conducts a Lifestyle Assessment for each client to understand their history and life-long interests.  Then, based on the information she gathers, using a scientific approach, she creates interactive therapeutic activities that are appropriate and meaningful for each client.   Our clients love visiting with her and we consistently hear from family members regarding how much they appreciate the attention she gives their loved ones and their resulting improved quality of life.  Kim is a self-described country girl hailing from Goshen, Ohio who also enjoys spending quality time with her husband, Rob, and her grandchildren.  She also has a long history of breeding, training and showing dogs; many of which have excelled in pet therapy over the years.
Kim also raises rare breed poultry on their farm. Clearly this woman needs a hobby!
Kim is a Certified Dementia Practitioner.