One of the key goals at Queen City Elder Care is to reduce the possibility of our clients being readmitted to the hospital.  Once we start services with a new client after a hospital discharge, we work diligently to keep them in their home, where they want to be.  To that end, we only assign caregivers to the client that have completed their certification training in Post Hospital (Advanced) Care Skills for non-medical home care employees.  The courses in this program focus on the body's critical systems; everything from the cardiovascular system to the respiratory system, to the nervous system, and more with a focus on the conditions that most often lead to hospitalization.  Our caregivers will be vigilant to identify and report to their supervisor any issues before they become a crisis.
Queen City Elder Care will not only assist your loved one with their ADLs and IADLs, we will work with their physical therapist, speech therapist and occupational therapist to motivate and assist your loved one with their assigned exercises between the therapists' visits.  The goal is to improve function so that your loved one can become as independent as possible. This must be accomplished in a way that preserves dignity and motivates the client to relearn basic skills that the illness may have impaired - skills like bathing, eating, speaking, dressing and walking.
Ask for Help
Caring for a loved one recovering from a serious illness, such as a stroke or heart attack can be overwhelming. Working with and following the directions of your skilled home health care agency and your physician, our care team can assist with a safe recovery once your loved one is discharged home.
If your loved one has experienced any of the following conditions, we can assist:
Mobility issues like Parkinson's disease, ALS, or MS
Cardiac issues such as Congestive Heart Failure
Stroke
COPD
Surgery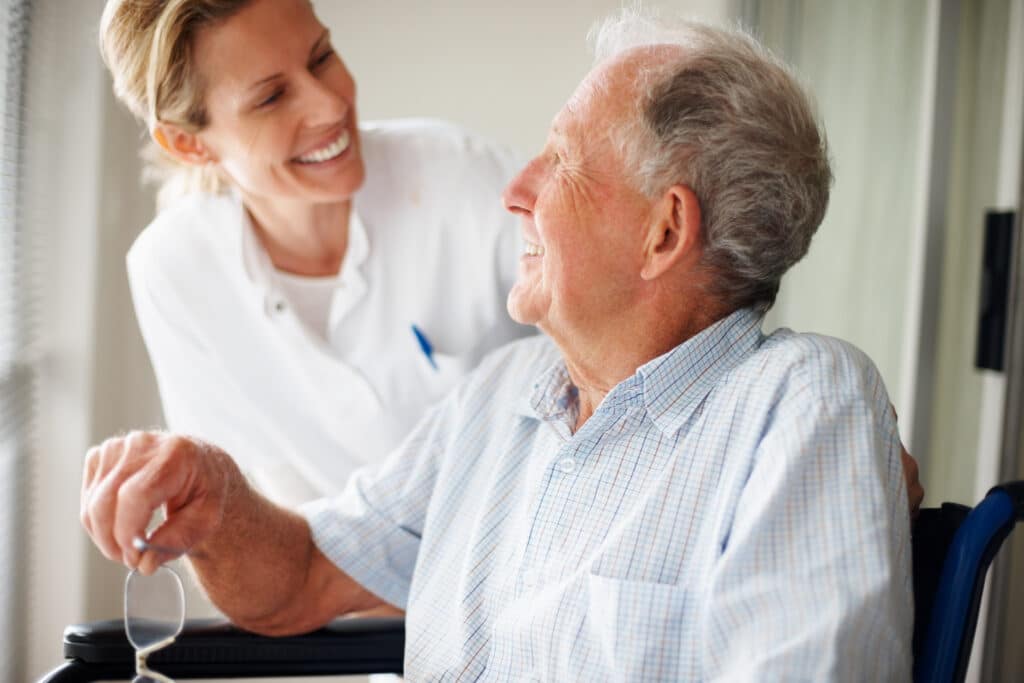 Get Help with Info & Pricing