Queen City Elder Care employees should provide the care necessary for each client to remain safe and comfortable. Assigned jobs are to be done in an efficient, cheerful and calm manner while showing respect for the wishes and living patterns of the client.
Responsibilities of the caregiver include, but are not limited to,…
Follow the care plan.
Toileting assistance, as needed, including use of bedpan, commode, or urinal and incontinent care.
Report to the office, as required, and maintain all records.
Begin and end each shift by using Queen City Elder Care's telephone reporting system from the clients' home phone.
Organize tasks so that they are done efficiently.
Involve the client whenever possible in all activities.
Assist the client with ambulation, with or without an ambulation device.
Provide emotional support to the client and other members of the household.
Providing mental stimulation through therapeutic activities, mental acuity exercises, conversation, etc.
Assist with bathing and personal grooming, including oral hygiene, foot care, skin care, shampooing, etc. with respect for privacy and dignity of the client.
Grocery shopping (as necessary, and for the client's/spouse's meals only, not other family members or other caregivers)*.
Perform necessary errands related to the client's health, such as doctor's appointments and pharmacy pick-ups*.
Prepare nutritional meals and encourage proper nutritional habits.
Encourage exercise, and go with client on walks or to appointments.
Encourage the client's independence in carrying out all tasks.
Report to the office important changes observed in the individual or problems on the job. For example, report: a physical sign or symptom of change; improved appetite or decreased appetite; and shortages of goods or necessary equipment for the comfort or care of the client.
Provide medication reminders (but caregivers may never administer medications).
Perform light housekeeping duties such as the following: dust furniture, vacuum (including the safe moving of light pieces of furniture, vacuuming under beds), do laundry related to the client's health and well-being, change bed linens, clean glass surfaces inside the house (mirrors, small windows, glass-topped tables), mop floors in baths and kitchens, clean tubs, toilets and showers, tops of stoves and counters, remove trash and clean waste baskets, set garbage cans out for pick-up, clean window sills and baseboards, water plants.
Compliance with Queen City Elder Care's safety and infection control procedures, as well as all other Queen City Elder Care policies, including no-smoking and drug policies.
Use Queen City Elder Care's telephone system to log tasks and use the electronic ClearCare system to document your care notes.
*Caregivers may only do errands for a client with prior authorization by Queen City Elder Care management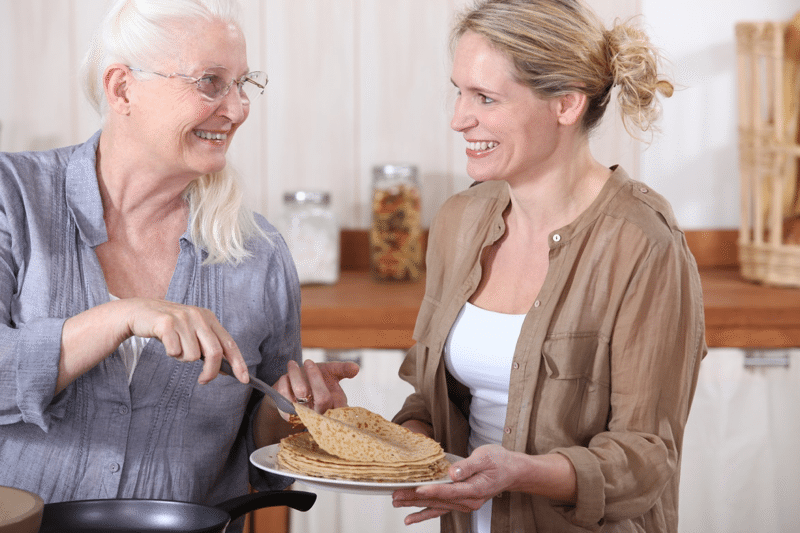 Get Help with Info & Pricing