Suggested Readings
Here are some reading materials that we have found particularly informative, useful or compelling. We have provided links to the large online book vendors for your convenience, although most of these books will be available from your local library.
Books
When Parents Hurt: Compassionate Strategies When You and Your Grown Child Don't Get Along byJoshua Coleman
A Dignified Life: The Best Friends Approach to Alzheimer's Care, A Guide for Family Caregivers; by Virginia Bell, David Troxel
Elder Rage or, Take My Father… Please! How To Survive Caring For Aging Parents; by Jacqueline Marcell, Rodman Shankle
Dancing with Rose: Finding Life in the Land of Alzheimer's; by Lauren Kessler
36-Hour Day: A Family Guide to Caring for Persons with Alzheimer Disease, Related Dementing Illnesses, and Memory Loss in Later Life; by Nancy L. Mace, Peter V. Rabins
The Eldercare Handbook: Difficult Choices, Compassionate Solutions; by Stella Henry, Ann Convery
When Your Parents Need Elder Care: Lessons From The Front Lines; By Laurie Orlov
How to Enjoy Your Retirement: Activities from A to Z (Second Edition); by Tricia Wagner, Barbara Day
The Cultures of Caregiving: Conflict and Common Ground among Families, Health Professionals, and Policy Makers; by Carol Levine (Editor), Thomas H. Murray (Editor)
Fallproof!: A Comprehensive Balance and Mobility Training Program; by Debra J. Rose
Eldercare for Dummies; by Rachelle Zukerman
Eldercare 911: The Caregiver's Complete Handbook for Making Decisions; by Susan Beerman, Judith Rappaport-Musson
Eldercare 911 Question and Answer Book; by Susan Beerman, Judith Rappaport-Musson
Other Worthwhile Resources
Download Adobe Acrobat Reader Software
Get the information you want now. Download informational brochures via PDF. This requires Adobe Acrobat Reader® software.
Caregiver Self-Assessment Questionnaire
This is a brief assessment developed by the American Medical Association, to help a caregiver identify whether she/he is under excessive distress from the caregiving situation.
Download PDF
The Top Ten Things Caregivers Don't Want to Hear…and a Few Things They Do!
A caregiver's summary of the thoughtless, careless and even painful things people can often say to the primary caregiver. Written by Carol Levine, director of the Families and Health Care Project at the United Hospital Fund in New York City.
View the Article Here
Advance Directives
Advance Directives, also known as Living Wills, enable you to ensure your wishes as to medical care in the event you are unable to convey those for some reason. Regardless of age or current medical condition it's a good idea to have one in place. They are relatively simple documents as long as you comply with the format required.  
Caring for Mom & Dad
Americans are living longer than ever before. Who will take care of those who can no longer care for themselves? CARING FOR MOM & DAD seeks to answer these questions as it explores the emotional, health, and financial challenges that many caregivers face every day. Watch now.
Couple Makes Their Wishes Known by having "The Conversation":
Paul and Jean Pearson have a discussion with Nurse Practitioner, Jackie Kartman to clarify what matters to them in terms of end-of-life care. All families will face this moment at some point and experts agree that having the conversation ahead of time has shown to benefit everybody involved.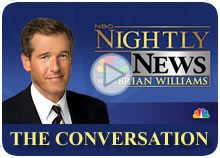 Cincinnati Family Gathers to Have "The Conversation":
Norb Ranz and his daughter Maureen Jennings gather three generations of family members to talk about what Ranz wants at the end of life. Studies have shown that "6 months after losing a loved one, depression rates are lower in families that had the conversation." Note: there are three informative videos in this sequence.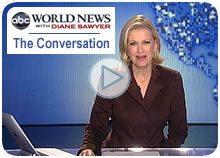 End-of-Life Care at Home Can Improve Quality of Life for Patients and Families:
Dr. Alexi Wright, an oncologist at Boston's Dana-Farber Cancer Institute has studied the impact of end-of-life discussions on patients' treatment, and has found that patients who have those conversations with their physicians had better outcomes. Note: there are four informative videos in this sequence.
Ready to find out more?
View Our Services
Get Help with Info & Pricing
Let's Get Started